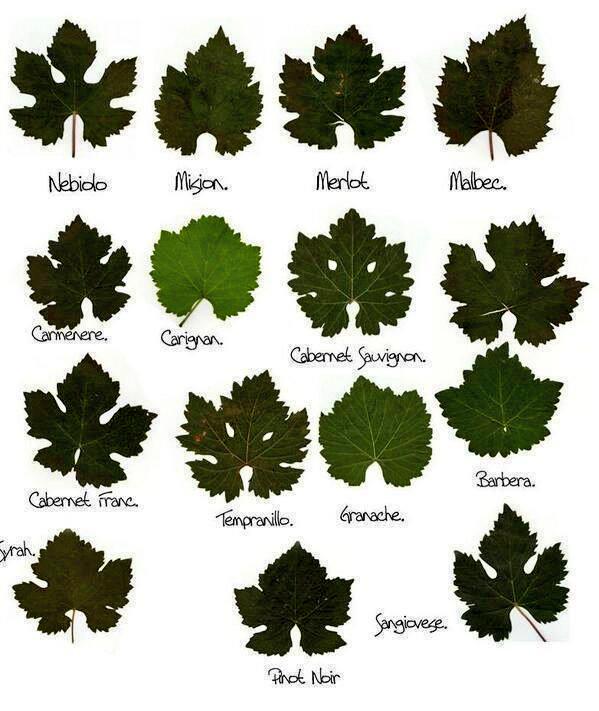 I like playing the devil's advocate.
For the sake of discussion, let's take a look at the image above. Aside from the spelling errors, what do you notice about these wine grape leaves?
Are there any similarities between botanical design and the flavors that 'define' the grape wines made from that variety?
How about when you look at the depth of the sinuses (the pockets between leaf points) – do you notice any correlation to fruit precursors or the potential intensity of anthocyanins in the wines?
Are there any conclusions that we can make from what we see versus what we (might) taste?